Free Standard Shipping
Get it by -
Related Products
Product Description
Go for flawless, balanced brow contouring with this eyebrow pencil from Peripera. Simply draw in sparse areas and blend in with the brow brush for a long-lasting, non-smudging look. Available in five colors.
Major Ingredients:
More Information:
Glides on smoothly and keeps long-lasting without smearing for a whole day.
How to use:
1. After applying the base, draw hair strokes in the sparse areas.
2. Use the brow brush to blend the lines to create a natural look.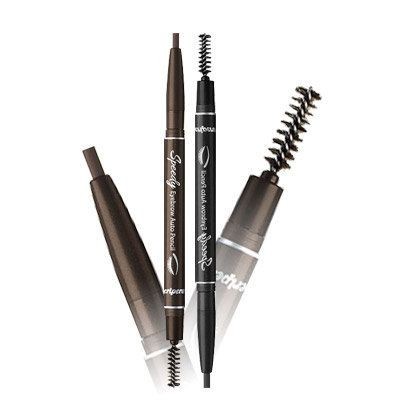 Recently Viewed Items
Amazing Value Everyday
Items you love at prices that fit your budget.
Free Shipping & Return
Free standard domestic shipping and return
100% Satisfaction Guarantee
100% Money Refund
Expert Customer Service
Fast & Reliable Support