Free Standard Shipping
Get it by -
Related Products
Product Description
Highly hydrating cleansing oil removes makeup and surface impurities while giving dry skin much-needed moisture with its natural bran oil and organic rice ingredients. Spread oil all over face and gently rub all over to remove makeup. Rinse with lukewarm water.
Major Ingredients:
More Information:
Gently massage onto your face and it removes heavy makeup leaving the skin soft after cleansing.

How to use:
1. Apply moderate amount with dry hands and spread all over face like massaging.
2. Sweep gently like pressing lightly with tissue.
3. Rinse with warm water.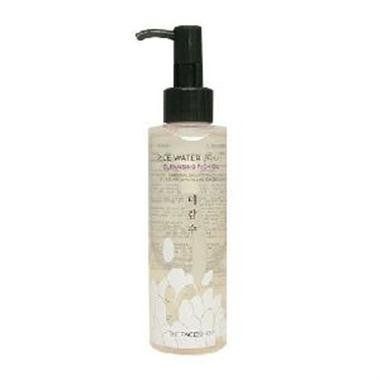 Recently Viewed Items
Amazing Value Everyday
Items you love at prices that fit your budget.
Free Shipping & Return
Free standard domestic shipping and return
100% Satisfaction Guarantee
100% Money Refund
Expert Customer Service
Fast & Reliable Support